Fence Washing Professionals Serving Clients In Palatka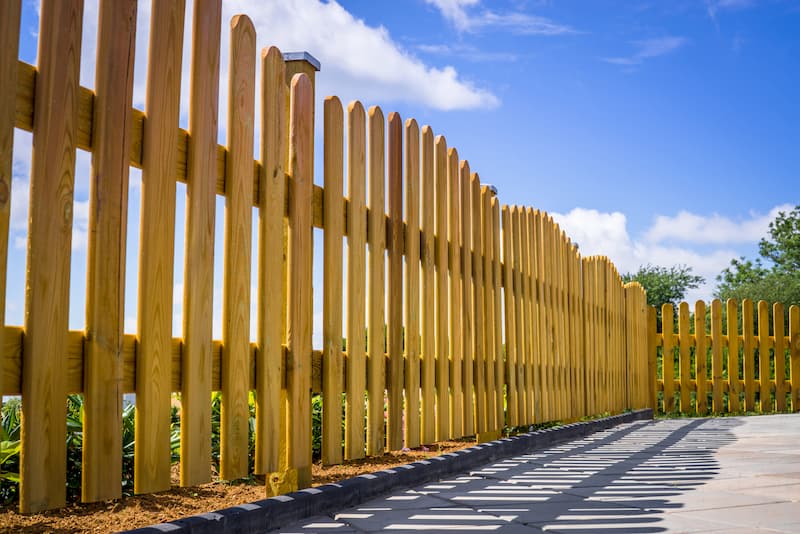 Need help with fence washing in Palatka? Then you'll want to call us at Sunshine Cleaning Service today.
For the past 40 years, we've been establishing ourselves as a premiere pressure washing service provider to the people of this region. Our services are available to both residential and commercial property owners, and no matter what you need done in terms of pressure washing, we're sure we can help you out.
What makes us stand out compared to our competitors is the fact that we put your satisfaction above all else. After we're done with our work, you'll have a chance to admire our handiwork and see what you think. In the unlikely event you find that you're not satisfied with the results, we want you to tell us right away. We'll immediately get to work on providing you with a quick and effective solution, and we won't stop working until we know you're satisfied and smiling.
On this page, we specifically want to talk about our fence washing package.
Wood And Vinyl Fence Cleaning
While there are a majority of fences that are made out of metal, we also understand that some people prefer other materials such as wood and vinyl.
Wood and vinyl fencing is susceptible to all kinds of growths and accumulations, including moss, mud, grime, bug nests, and more. If you don't conduct regular fence washings, then you can end up putting your fencing in jeopardy. Sooner or later, the fence can deteriorate and break. You don't want to spend a lot of money on repairing or replacing your fence, so we encourage you to check out our fence washing package as soon as possible to save yourself the headaches.
One of the ways we're able to achieve such excellent fence washing results is partially due to our soft washing method. With this method, we turn down the water pressure and add soaps into the mix. This creates a powerful solution that eats away at even the toughest grime. The soaps we use are excellent for cleaning your fencing and other surfaces, and you'll be happy to know that they won't harm the environment or your property.
Ready to learn more about our superior pressure washing in Palatka? Then it's time you reach out to Sunshine Cleaning Service. Our pressure washing specialists are standing by to take your call and to help you with whatever questions or concerns you may have. No matter if you need help with fence washing, deck and dock washing, house washing, sidewalk cleaning, or more, you can have peace of mind knowing we'll help you out.
We're looking forward to helping you transform the look and feel of your Palatka home or commercial property.
Latest Projects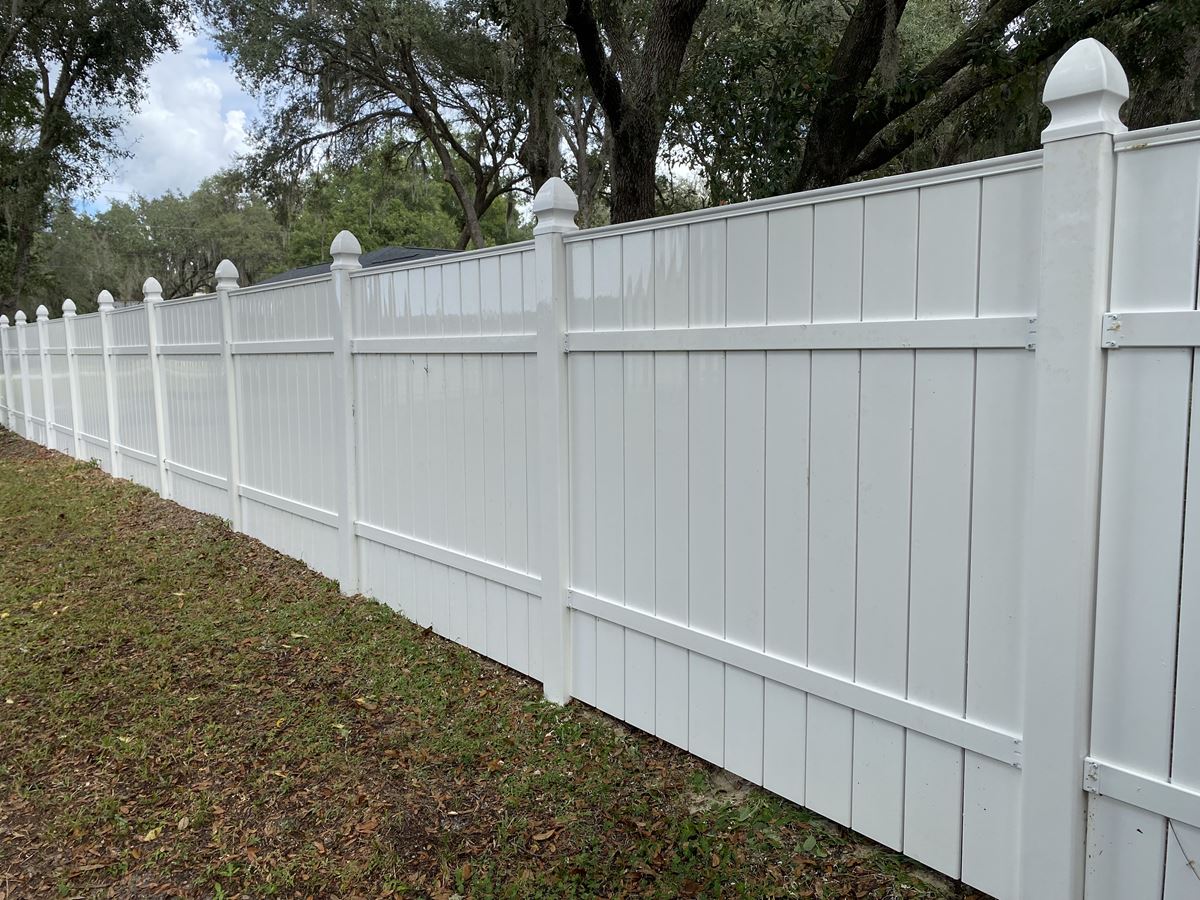 Vinyl Fence Cleaning in Palatka, FL
Vinyl fences are beautiful and durable when clean but when you let them become an eyesore like this it's time to take action. Mold, mildew, and lichen had turned this fence into an ugly addition to our customers property. Our Sunshine Soft Wash System restored this […]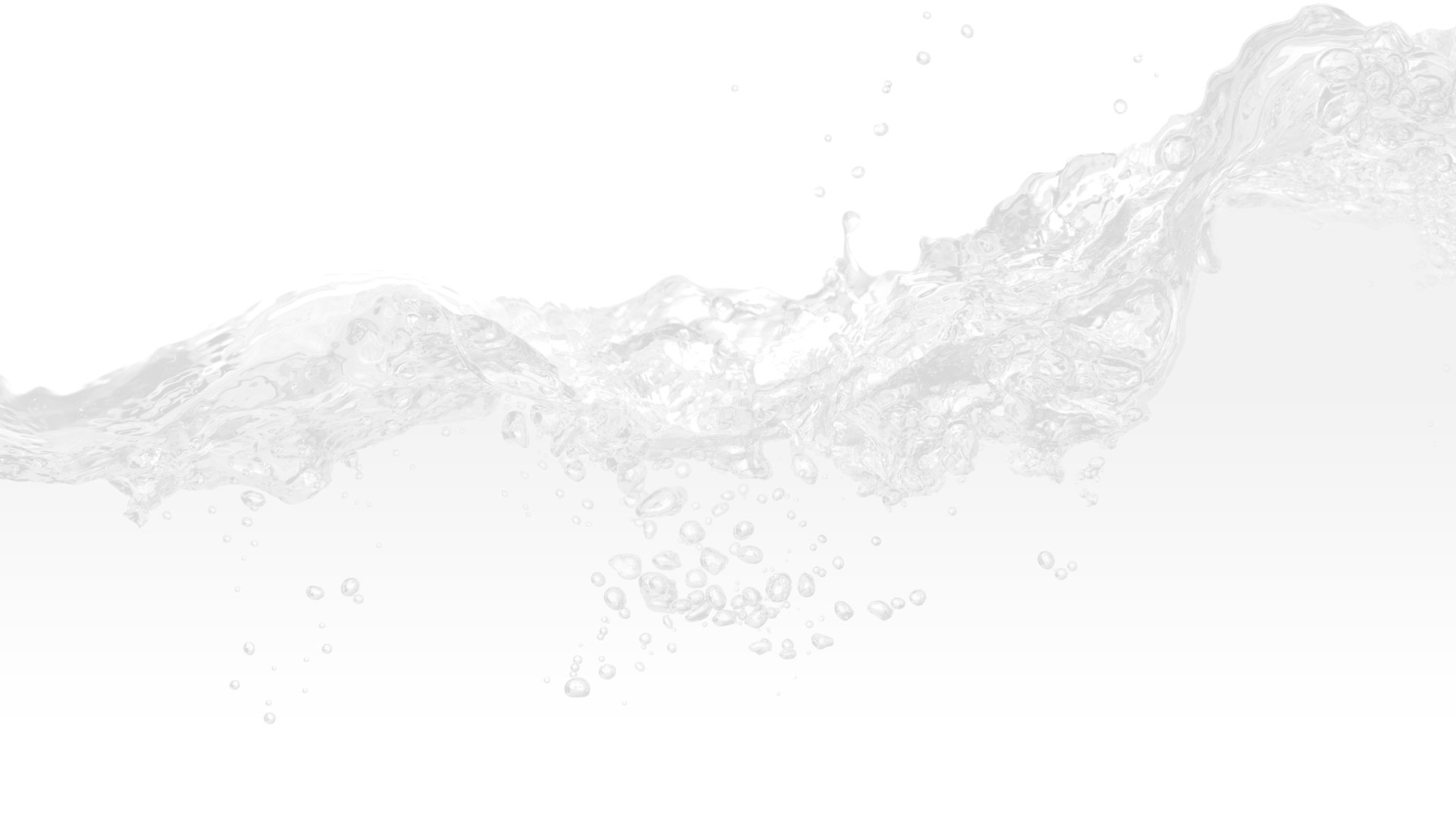 Contact Your Expert Palatka Pressure Washing Company Now!