Crescent City Pressure Washing Services You Can Depend On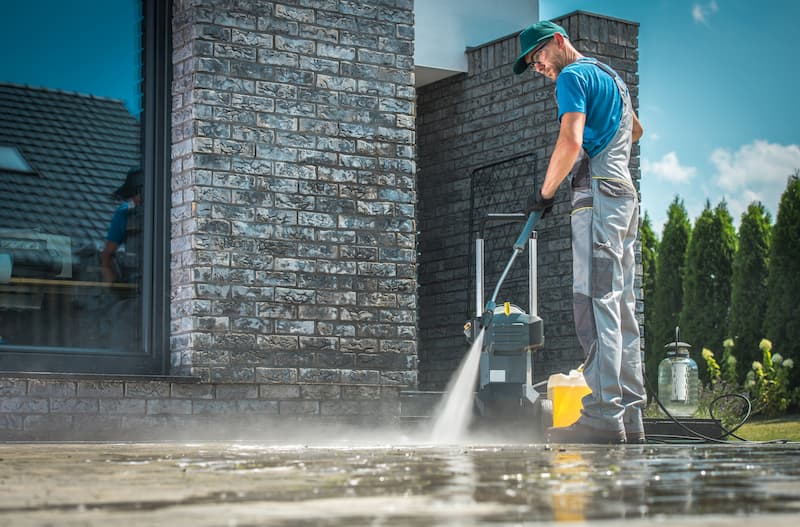 Are you on the hunt for Crescent City's finest pressure washing company? If so, then you'll want to call us at Sunshine Cleaning Service today.
Ever since we opened our doors back in 1983, we've been helping the people of Crescent City with a wide range of pressure washing services. No matter if you need something simple like sidewalk cleaning or something massive like house washing, you can rest assured knowing we'll be able to help you out. Keep reading to get more details on our pressure washing work.
To set up your Crescent City pressure washing session, call us at 386-328-3017.
Crescent City's Preferred Pressure Washing Service
Below are just a few of our available pressure washing services.
House washing: One of our most comprehensive pressure washing services is our house washing package. As the name implies, this service involves us cleaning your entire home's exterior from top to bottom. We start at the roof, and then we work our way down to the foundation. We make sure we hit the doors, windows, siding, gutters, roof, and more. This is a great service to conduct every few months or whenever you notice that your home is looking a little unkempt. It's also a good idea to invest in a house washing session if you're planning to sell your home soon and want to enhance the curb appeal.
Commercial pressure washing: It's not just residences that we care for. We're also very proud to deliver some of the finest commercial pressure washing in the area. No matter if you own a small, one-room office building, or a massive industrial park, you'll be happy to know that we can help you out with your pressure washing. We have high-capacity, contractor-grade pressure washing equipment and time-tested strategies that will ensure we get amazing results with our work.
Call Crescent City's Favorite Window Washing Service
Your windows can get very dirty, and while it may be easy for you to wash the insides, you'll need help with the exterior. That's where we come in. We have the techniques and the equipment in order to wash away even the most stubborn stains.
Ready to find out more about our pressure washing work in Crescent City? Then give us a call today. Our pressure washing experts are standing by to address any questions or concerns you may have. We'll work closely with you to create a customized plan that best fits your wants and needs.
We're looking forward to working with you on your pressure washing needs.
Latest Pressure Washing Projects in Crescent City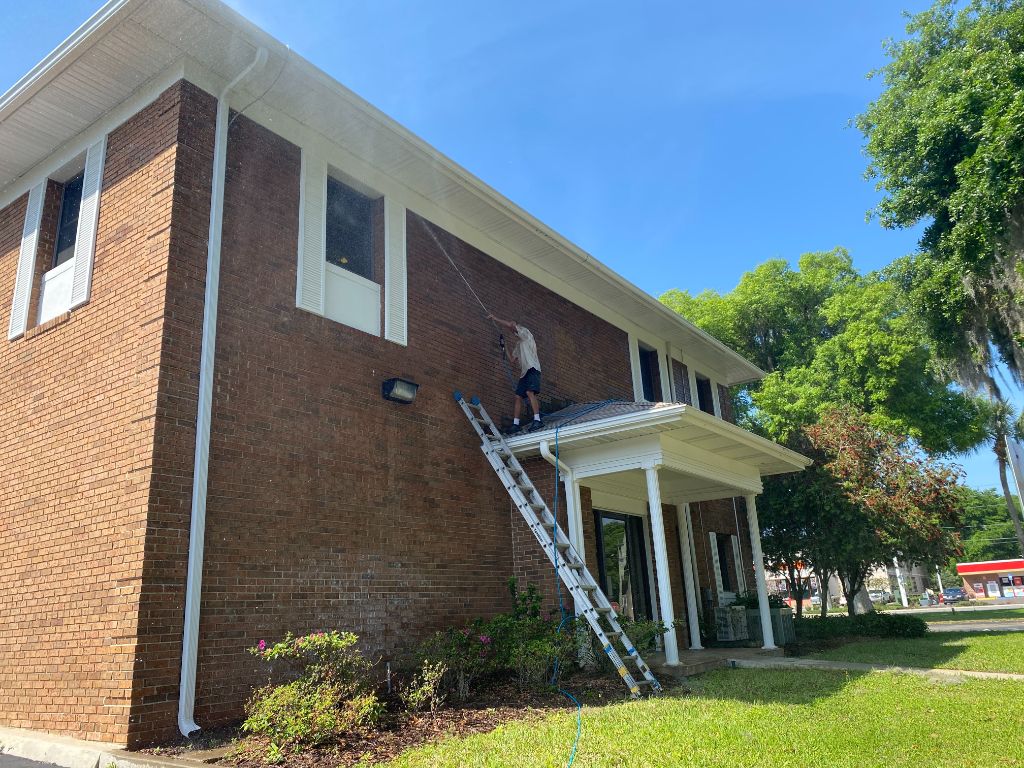 Commercial Bank Cleaning in Crescent City, FL
Maintaining one of our regular commercial banks in Crescent City. This branch is near Lake Crescent and gets inundated with blind mosquitoes and spiders. This location also had a serious efflorescence problem on the brickwork that we were able to remove with specialty chemicals. Service: Commercial Pressure […]
There are currently no reviews or testimonials; check back soon!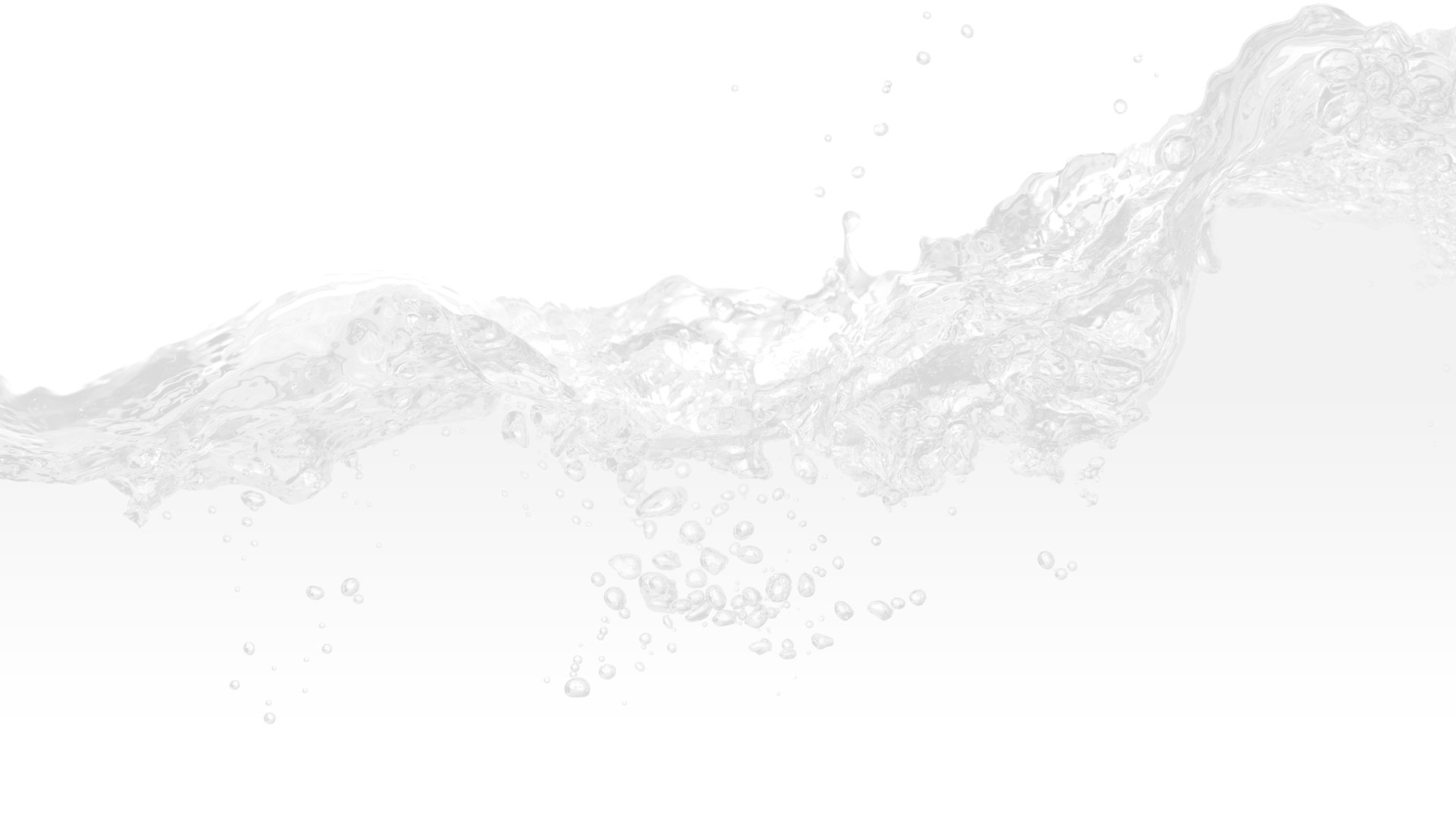 Contact Your Expert Palatka Pressure Washing Company Now!